The Ickworth, Bronze Equestrian Statuette of Charles I
By or After Hubert Le Sueur.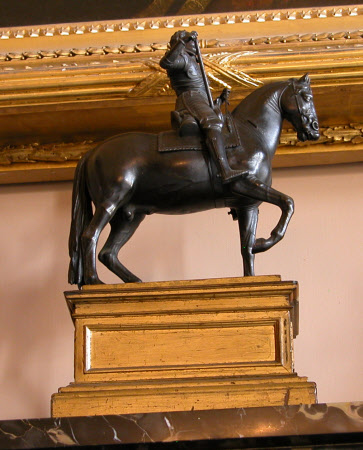 This is currently the best (and only photograph) available.
But I understand that it is shortly to be removed from Ickworth for conservation.
Hopefully I will be able to obtain better photographs and get a clearer idea of its casting date
The not very helpful National Trust website suggests a date of 1630 - 33.
sizes given on the website - 330 x 280 mm;175 mm (Height)